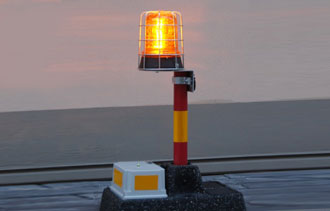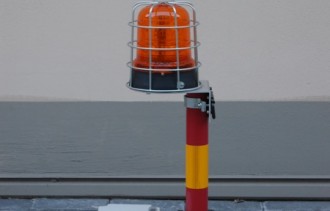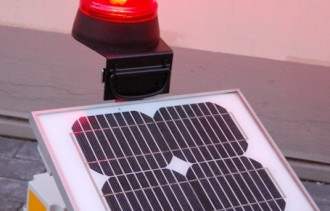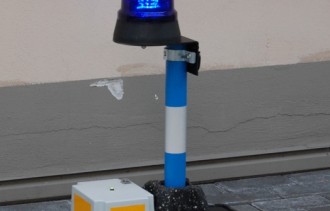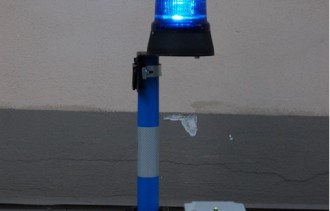 PORTABLE WARNING FLASHING LIGHT 75
DESCRIPTION
PORTABLE FLASHING LIGHT WITH RECYCLED RUBBER BASE, SUITABLE FOR
TEMPORARY USE.
IT CAN BE FIXED WITH SCREWS TO THE GROUND FOR STABLE USE
DATASHEET
- Led colors amber, red, blue (other on request).
- Single-double- triple flash or steady light.
- Powered by: 4 batteries 4R25 type; or rechargeable battery with external power pack; or solar panel with battery.
- Reinforced PVC pole, color red or blue, with 10cm class II (HI) reflecting tape.
- IP56 battery box, fixed to the rubber base, with class II (HI) outer reflecting tapes.
- Red/green led indicates the battery charge level
- Dimensions: cm25x40x73(h)
- Weight: 14,5÷18 kgs depending on the version.
- Sturdy handle for an easy carrying.
- Manual ON/OFF switch protected against the rain.
- Automatic twilight switch on request.
- Recycled rubber base cm25x40.
- Protection grid on request.
- Led: No.48 amber, 20 Cd each; or 96 white, 25 Cd each; or amber 20 Cd
each; or red 20 Cd each, depending on version.